All-time highs across electricity and gas markets.
Markets are now in uncharted territory, with all-time highs now present across the Electricity Curve and Front Month Gas Contracts. Supply and Storage issues have been bubbling under the surface for the majority of the summer as little to no LNG Cargo Arrivals, Planned/Unplanned Maintenance and Demand as contributing to very little injections as we approach the Winter Months. This issue has now been amplified after a fire broke out at a Gazprom gas condensate plant in Novy Urengoy causing a sharp increase in Gas Contracts and a sharp decrease in flows from Russia through Poland and into Germany. Further reduction in flows from Norway have also occurred this week, with unplanned outages occurring at Troll, Osberg and Kollsnes. This has allowed Front Month Gas Offers to climb to 116.10p/therm, a record high, and an eyewatering increase of 85.25p/therm since this time last year.
This sharp increase in Gas Offers, has fed directly into Electricity Markets, which were already under pressure from low Wind Generation, Rising Oil Prices and a Carbon Market that continues its bullish trend. The UK has also had to rely on slightly increased Coal fired Generation over the last month or so, however, European Coal Prices are also a record highs with offers hitting 147.02$/t.
There is still a chance as we head into Winter Months that the worst is yet to come.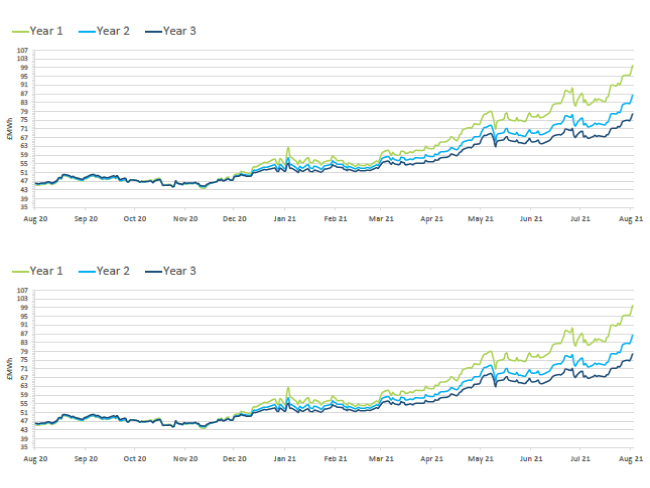 For further information, help or support contact us on Tel. 024 76630 8830 or email @ sales@getsolutions.co.uk