Supermarket chain to go 100% LED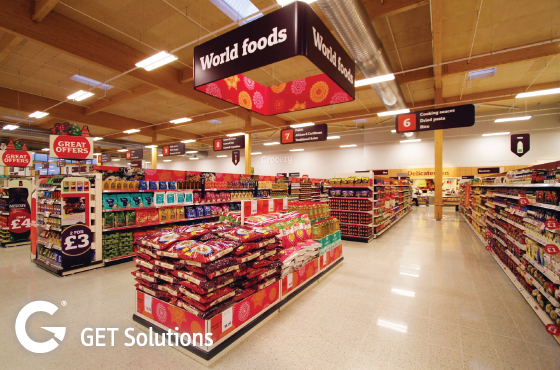 LED – Energy Efficient Lighting
Sainsbury's has announced its commitment to become the first supermarket chain in the UK to adopt LED energy efficient lighting across all 450 stores by 2020.
The retailer predicts that installing over 250,000 LED across its sites, could reduce its annual lighting energy consumption by 58%, while reducing its greenhouse gas emissions by a further 3.4%. This move will form an important part of Sainsbury's sustainability goals to reduce its impact on the environment and help it meet its 2020 carbon emission reduction targets. According to the company's annual report for 2017, substantial progress has already been made with a 11.6% fall in electricity usage since 2005, despite an increase in store space of 54.2%.
Paul Crewe, Head of Sustainability, Energy, Engineering and Environment at Sainsbury's, said: "At Sainsbury's we're committed to lowering the carbon emissions of our stores, so we're proud to be the first supermarket to switch our large stores entirely to LED lighting."
GET Free funding for your LED project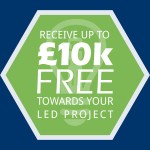 GET Solutions can now provide a capital contribution funding scheme of 30 per cent up to a maximum of £10,000, towards the purchase of energy saving equipment for small to medium sized businesses in England, Wales and Scotland, through our Green Business Fund Accredited Partner.
This pot of funding is available for a limited period of time on a first come, first serve basis to help organisations to become greener and reduce their dependence on fossil fuels. The fund will provide savings towards the purchase and installation of new LED or other energy saving/renewable energy equipment to boost your working environment.
Your business can:
• GET paid up to £10,000 towards the cost of your energy efficiency project.
• Reduce operational costs with the latest energy efficient equipment.
• Lower maintenance expenditure with higher quality, long-life products.
• Decrease dependence on fossil fuels.
• Become a greener business with improved sustainability.
Find out more…