Energy Market Update for January 2017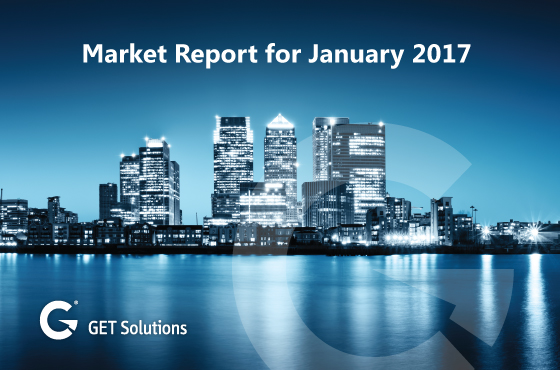 With the holiday season well and truly over, attention now turns to the impending change at the top of US Politics.
On the 20th of January, Mr Donald Trump will be officially sworn in as 45th President of the United States marking the end of Mr Barack Obama's leadership.
There were no strong moves on Financial Markets towards the end of 2016, however since the start of 2017 we have seen sustained increases on indices like FTSE 100 and Dow Jones, both reaching record peaks, thanks to recent employment reports and a falling Sterling. GET the full report here
2017 see's upturn in oil prices
We ended 2016 with the announcement from OPEC of a production cut that would also involve some non OPEC countries, sending Oil Prices north after what had been a testing 2016 for the commodity.
2017 looks like it will see a return of a normal pricing structure for Oil, although it is unlikely that we will see a return to anything above $100/bl.
The fate of Oil prices throughout the year may be decided within the first two months of this year, it is vitally important that we see the Production Cut implemented as agreed and that all parties stick to this historic agreement. GET the full report here
Plunging temperatures raise gas prices
It is Gas Prices that will be under the microscope for the next few days, with a cold snap looming and reports of significant amounts of snow on the way, indications look like it will be 5 degrees colder than seasonal norms throughout Britain and Northern Europe. GET the full report here
Predicted decline in electricity costs
Despite rising Oil and Gas Prices, Electricity offers continue to edge their way down from the peaks of Early November. Prices were at such a high level that it was inevitable that prices would decrease. The issues in France with their Nuclear Reactors have eased, with availability being increased as the days go by. GET the full report here
In Summary:
It may be best to exercise a certain degree of patience when it comes to Gas and Electricity Offers over the next week, with temperatures set to drop we may see Day Ahead and Front Month offers increase steadily. GET the full report here
Share on Facebook
Share on Twitter
Share on LinkedIn