March Market Snapshot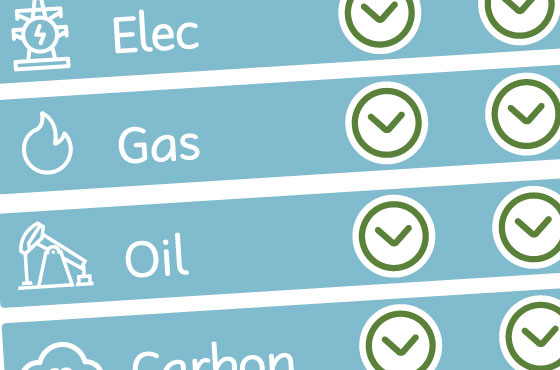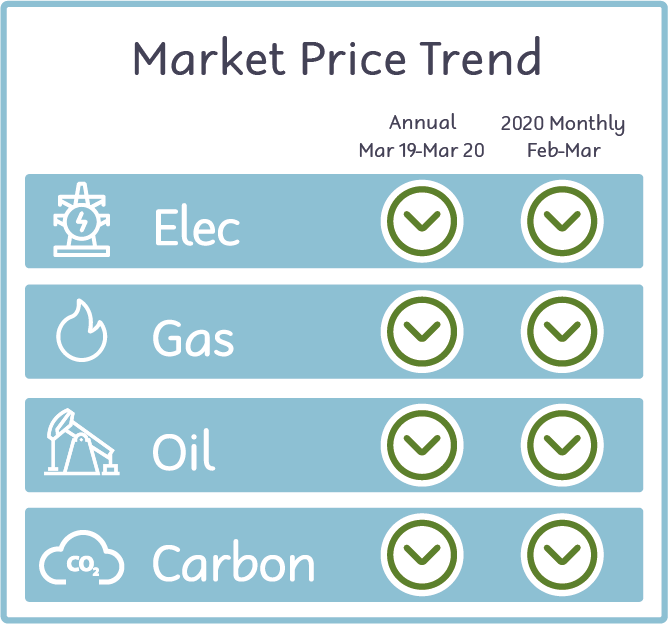 Movements within the wholesale energy market can have a significant impact on the price a business will pay for their electricity and gas. The effective unit rate a business pays, includes the commodity cost (the cost of the energy that is consumed) and the third party charges which include but are not limited to Climate Change Levy (CCL), Renewables Obligation (RO), Feed in Tariffs (FiT), plus other transportation, and maintenance costs. The commodity costs account for circa 45% of an electricity bill and 65% of a gas bill. For further details regarding effective unit rates, please get in touch.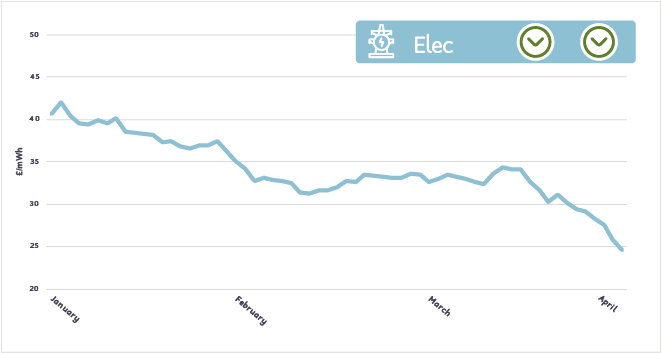 Strong winds combined with mild weather have resulted with lower UK electricity prices.
The coronavirus shutdowns are having an enormous effect on the UK economy and have caused a fall in the demand of electricity and subsequently UK prices have dropped by 23% during March. Combined with low gas prices, the milder weather and cheaper generation has led to an overall plunge in prices within the electricity market.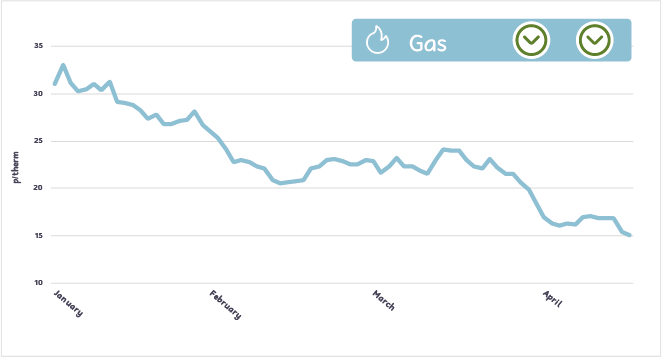 Gas prices have followed a downward trend over the year due to a fall in oil markets and other commodities.
The UK being in lockdown has reduced demand, which in conjunction with an ample supply and falls in the oil market has resulted in a significant reduction of circa 20% in UK gas prices.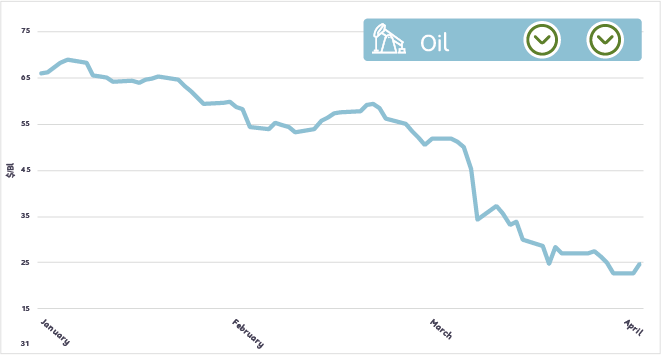 The deterioration in the oil market has been driven by a dramatic reduction in demand due to coronavirus in conjunction with increased exports of the commodity from Saudi Arabia. This has left the US shale industry facing bankruptcy and prices at an all time low.
Incredibly oil prices have shed over 50% of its value in March with OPEC (Organization of the Petroleum Exporting Countries) disappointing markets by not reaching an agreement to follow demand and reduce production.
The resulting oversupply and Covid-19 lockdown across the globe have forecasts being revised downwards and further price reductions imminent.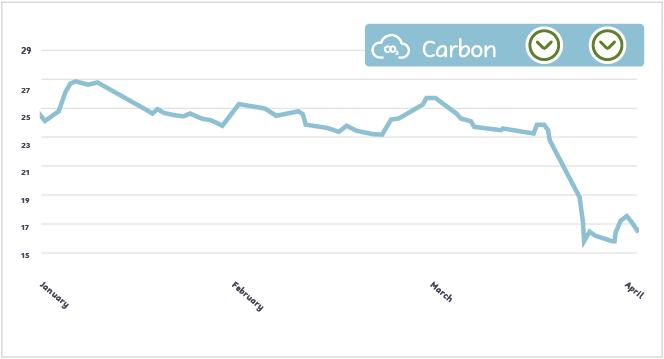 Carbon prices follow the downward trend of other commodity prices.
Carbon had one of its largest drops in March with a circa 30% reduction in price as a result of the dramatic fall in economic activity across the globe due to coronavirus.
On the horizon:
Further global economic slowdown following the spread of the Coronavirus and some countries consider relaxing restrictions. More mild weather and a reduction in wind generation will influence commodity prices.