Fun Running Duo Raise Money for Charity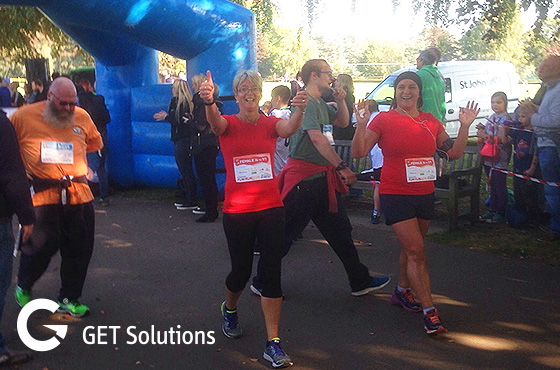 We are proud to announce that two of our members of staff Geraldine Roche and Julie Ogelsby completed the Coventry Fun Run and have raised much needed funds for charity.
Completing the 3.5 mile run in just over 32 minutes the pair have managed to raise an impressive £207 for the Coventry Boys' Club.
The Coventry Boys' Club exists to provide children & young people with a safe and caring environment in which to spend their leisure time. The club provides a whole range of activities which include, sporting, social and some educational which are designed to increase the confidence and self-esteem of those taking part..
GET Solutions would like to congratulate Geraldine and Julie on their impressive effort for charity!